Tell us about Sentinel Technologies Ltd
Sentinel Technologies Ltd. ('Sentinel Technologies') provides workforce management software solutions to the security and facilities management industry. Sentinel Technologies was established in 2012 with a vision to bridge the gap between Workforce Management and the use of practical modern technological advancements. Making tasks easier for the industries of security, cleaning, facilities & many others, our driven maestros have worked on lone worker safety and workforce management solutions.
We aim to deliver the most up-to-date workforce management systems to solve industry-specific challenges and harness the power of technologies to resolve industry issues. As a result, achieve efficiency and distinction in workforce management.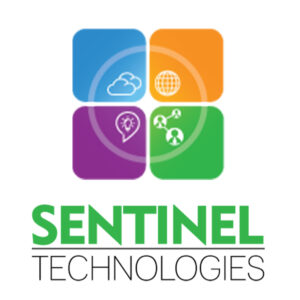 We combine the best of enabled technology and tools, performance objectives, a leveraged resource network, and operating capabilities in alignment with the imperatives of clients' growing businesses. In addition, sentinel Technologies' commitment to our partners keeps us differentiated and unparalleled within our industry.
Products:
MiSentinel – a workforce management software for security & facilities management
MiPeople – an hr and recruitment software with reference verification tools
MiSentinel SOS – an upcoming solution for lone workers' safety. An app-based solution connected to a state-of-the-art monitoring solution and incident management experts.
Our mission is to enhance the business growth of our customers with our creative Design and Software development to deliver market-specific and high-quality solutions that create value for businesses and provide a competitive advantage for our clients around the world.
When did you join BASDA
June 2022.
What was your reason for joining BASDA?
To expand the scope of services and products and network Sentinel Technologies is looking to expand and network their products and services to.
What value do you hope BASDA will bring to your business?
Sentinel Technologies trust BASDA for providing services whether it's about Brexit, Cyber Security, Faster Payments, Making Tax Digital. Their services and hard work on behalf of their members especially in the field of R & D helps us to build credibility with new customers.
Also networking opportunities, meeting new people, opening up opportunities for new experiences.
Are there any particular topics that BASDA is championing that you are particularly interested in?
There are many topics that have attracted us to BASDA, but Cyber Security has our interest the most out of other topics. Cyber security is important due to the fact the net, smartphones and computer systems are now essential parts of modern-day life. Nearly every enterprise in the world collects and stores infinite quantities of sensitive records on computer systems and different digital gadgets. Cyber security helps our clients and employees to work in a safe environment. Also, viruses make the system and productivity slow but cyber security solution helps to manage the loss.
What are the current challenges within your industry and how can BASDA help your company as the voice of industry?
Our IT industry has to face challenges in daily life of this era, as there is an increase in competitors, fear of security threats and related barriers that could limit the success of a company's operations. Likewise, cyber security threats will stay with the IT industry and for that reason, BASDA would help us with this challenge through information and support.
Can you offer any advice to BASDA members?
Agencies can access loose, independent online support on how virtual generation can increase their performance and boom via a new platform. Many organisations have had to diversify and adapt how they do enterprise all through the pandemic. BASDA members can boost their knowledge and related information by being a part of and engaging fully with BASDA.
You can find out more information on the Sentinel Technologies website.
We look forward to hearing their views and supporting them as a member.
If you are not already a member of BASDA you can find more information on how to join on our BASDA membership page