BASDA Annual Summit 2022
'Building the Software Developer Business of the Future'
#BASDASUMMIT2022
Date: Thursday, 13th October
Where: The Wellcome Collection, London
Time: 10.00am – 5.00pm
Over the last two years, we have seen many changes in the business software industry. The impact of Covid, the move towards hybrid models of working and an increase in churn in our sector has impacted traditional ways of working. These, coupled with the ever changing regulatory, technical and commercial environments, talent retention and recruitment challenges along with a growing movement in the Equality, Diversity and Inclusion (EDI) space means that there are many new opportunities, and indeed challenges, facing our industry. Retaining, developing and sourcing the right talent for the business software sector continues to be challenging, especially as we face skills shortages and increasing recruitment costs.
The business software developers' landscape and role within it is also changing – presenting both threats and opportunities – and the government's aims and aspirations is going to have a major bearing upon such.
To discuss the above and other key issues BASDA are once again hosting an Annual Summit. This one day, in-person, event will be a fantastic opportunity for BASDA members to gain practical and insightful information with high profile external stakeholders and expert practitioners taking us through a series of presentations, panel discussions, breakout sessions and networking.
Additional speakers will be confirmed over the coming weeks.
Cost to Attend:
Early bird (before 1st September) – £75 + VAT + Eventbrite fees
From 1st September – £99 + VAT + Eventbrite fees
(Tickets are only available to BASDA members)
Welcome & Opening Remarks by Kevin Hart, CEO & Executive Chairperson, BASDA
Keynote Speaker: Angela MacDonald CBE, Deputy Chief Executive and Second Permanent Secretary, HMRC
Angela's presentation will cover:
10 year vision for HMRC and the direction of travel
Current and planned initiatives
Delivering software and services of the future (role of BASDA members in delivery)
Resourcing for success
Q&A session with Angela will follow her presentation
Coffee Break & Networking
Louise Tarpy, Head of External Software Integration, HMRC
Louise's presentation will cover:
• MTD Roadmap (next 12-18 months)
• ITSA requirements and engagement needs
• Software developers role (accessible & inclusive design in future product development)
Q&A session with Louise will follow her presentation
Inclusivity in our Digital World
Panel Session – facilitated by Pauline Green, Head of Compliance & Programs, Intuit QuickBooks & Chairperson of the Ability Specialist Interest Group 
Panel to include:
Louise Tarpy, Head of External Software Integration, HMRC
Adi Latif, Accessibility & Usability Consultant, AbilityNet
Helen Moloney, Managing Director, All Things Web®
James Durrant, Senior Digital Experience Manager, B&CE
Resourcing for Success
A panel of industry experts will cover:
• Business transformation and capability models to achieve such transformation
• Importance of Gap Analysis matrices
• Talent Retention & Recruitment
• Equality v Equity in the workplace
• Training
• Offshore skills
• The diverse workforce – what does this mean for organisations and recruitment?
• Global PEO Employment Solutions / Employer of Record Services
• Building for success in an inclusive organisation– what this means for the workplace, both now and into the future
Facilitator: Peter Quintana, hgkc
Panel to include:
Liz Miller (LLB Hons), Legal & HR Consultant

Adi Latif, Accessibility and Usability Consultant, AbilityNet
Other panellist speakers to be announced shortly
Closing Remarks by Kevin Hart, CEO & Executive Chairperson, BASDA
Networking with Members and Guests
By Attending you will
Hear first-hand experiences and gain practical and insightful information, enabling your organisation to be aligned to HMRC's vision
Discuss the current challenges faced by all organisations, allowing you to take away key learnings and prioritise next steps for talent acquisition and retention along with fully embracing Equality, Diversity and Inclusion within your business
Have the opportunity to meet with peers from across the industry and enjoy networking
Have the valuable insights to help ensure that your business is/will be fully fit for purpose to fully capitalise upon future needs and opportunities
Receive guidance and advice from industry experts, speakers and your peers throughout the day
Network with your peers – extend your business and personal network
Recognition by employees (and future candidates) as a forward-thinking organisation with a more inclusive workplace culture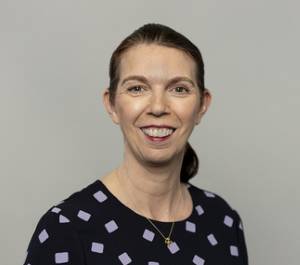 Angela MacDonald CBE
Deputy Chief Executive and Second Permanent Secretary, HMRC
Angela became HM Revenue and Customs (HMRC) Deputy Chief Executive and Second Permanent Secretary in August 2020. Angela is an Operations professional with 30 years' experience of service delivery, transformation and change in both the public and private sector.
Angela joined the Civil Service in 2009 to deliver reforms in Child Support. Following four years as a Director at the Department for Work and Pensions, leading service delivery and transformation, Angela moved to HMRC in 2017 and became the Director General for Customer Services.
Before joining the Civil Service, Angela worked in a number of operational, sales and marketing roles at Aviva plc and its legacy companies.
The Deputy Chief Executive and Second Permanent Secretary leads 50,000 colleagues in HMRC who deliver customer service and compliance and enforcement activity across all taxes. In addition, the Deputy Chief Executive is accountable for the transformation and change programmes which ensure the implementation of government policy and a modern, digital tax system.
The Deputy Chief Executive is a Tax Commissioner and accountable to Parliament for the effective and efficient running of HMRC.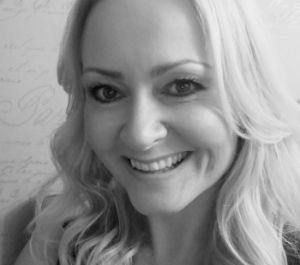 Louise Tarpy
Head of External Software Integration, HMRC
A HMRC 'lifer' Louise's progression through the ranks has seen her undertake a wide variety of roles from debt collection, to guidance writer, to subject matter expert. Her first experience of third-party software was while working on the RTI Programme, where delivery of the solution was, almost, wholly reliant on commercial software providers. In Mar 17, Louise moved to HMRC's Chief Digital Information Office (CDIO) where she created the Digital Relationship Management (DRM) function – a team of dedicated account managers who work alongside the long-established Software Developer Support Team (SDST). Whereas SDST's role is to provide operational and technical support to developers, DRM is responsible for growing long-term, collaborative relationships; getting to know the organisation, their products and their business drivers. Together, SDST and DRM make up External Software Integration.  
Louise is driven by a fundamental need to change things for the better. She is passionate about providing the best possible service, to ensure the needs of our mutual customers are met. She is also a keen advocate for accessible and inclusive software and believes that by putting the user at the heart of the design, we can deliver better quality products and services for all. Above all, Louise recognises that the developer's success is HMRC's success.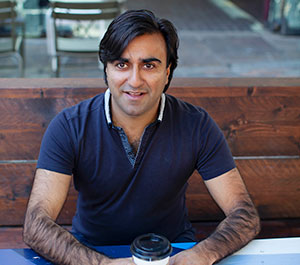 Adi Latif
Accessibility and Usability Consultant
Adi empowers organisations on how to best design an inclusive product/ service which can be used by all, increasing market share and providing disabled people equal access. He's experienced in accessibility strategy, accessibility user testing and training.  He also has over 20 years of experience in using screen-reader technology for the blind.  Previous experience includes running 2 start-ups, and working for Accenture Global management consultancy.
When he is not working he loves hurtling himself down mountains on his snowboard and playing his guitar (but not both at the same time thankfully).
AbilityNet is a charity that works with large and small organisations from all sectors to improve the usability and accessibility of digital products and services.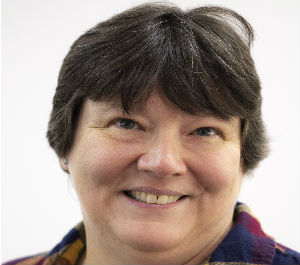 Pauline Green
Head of Product Compliance, Intuit Quickbooks
Pauline has been involved with BASDA for many years and is Chair of the Payroll, HR & Pension Specialist Interest Group and has a seat on the BASDA General Council.  Her current role encompasses Payroll, HR & Pension as well as accounting so is interested in HMRC plans for APIs including their MTD plans.  She is also championing the Accessibility agenda for BASDA and is chairing this Specialist Interest Group.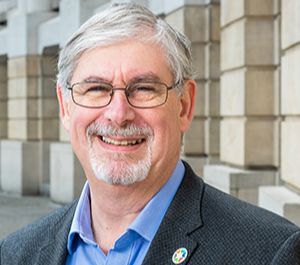 Peter Quintana
Business Coach, hgkc
Peter Quintana helps ambitious leaders build smarter businesses by putting in strong foundations to achieve sustainable growth.
A highly qualified and internationally experienced businessman, he spent over 30 years working in the software, financial services, marketing services, and petrochemical sectors. His career encompassed IT, organisation development, transformational change, and strategy.
Since 2006, Peter has worked with business owners and leaders, combining his experience and practical know-how into a source of incisive thinking and ideas to make their goals achievable.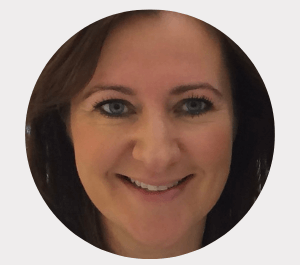 Liz Miller LLB (Hons)
Legal and HR Consultant
Liz trained, qualified and practised as an employment lawyer with DLA Piper UK LLP.  She became a consultant for them drafting and delivering their advertised open employment law workshops and seminars and provided in-house training and guidance to their clients.  In addition, over the last 16 years has provided consultancy services on a full range of HR and employment related matters. Particular expertise working with senior leadership teams to create equality, diversity and inclusion strategies, working on their practical implementation and assessing impact.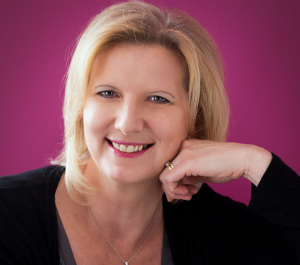 Helen Moloney
Managing Director, All Things Web®
Helen has over 20 years' experience working within the Financial Services Industry in a variety of business development, marketing and management roles.  As MD of Digital Marketing Agency, All Things Web®, Helen is an experienced marketer with a proven track record in developing and implementing creative marketing strategies and delivering digital marketing consultancy and training to the SME market.  She is championing best practice for diversity and inclusion and prioritising the Accessibility agenda with clients across their digital strategy.
Book Your Place
All bookings are made through Eventbrite.
An early bird discount is available until 1st September