Welcome to the BASDA Member Bulletins which are now available to view online or to download.
These bulletins will highlight all the areas of focus for BASDA including progress and plans along with benefits achieved for members – enabling you to zoom in on specific areas of interest, along with broader, potential interest and engagement.
Each bulletin is segmented by Specialist Interest Groups, Working Parties and any other key stakeholder engagements along with pertinent news and information.
BASDA will continue to strongly influence and shape the agenda through representation and collaboration to ensure that the voice of the UK business software industry is heard.
Thank you for your interest, engagement, and continued support.  Now, more than ever, it is key that we collaborate most effectively as an industry – to the benefit of all.
Download Bulletin Summer 2023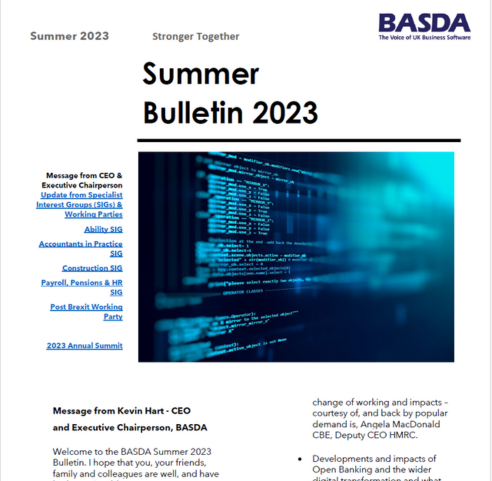 View Bulletin Summer 2023
Download Bulletin Spring 2023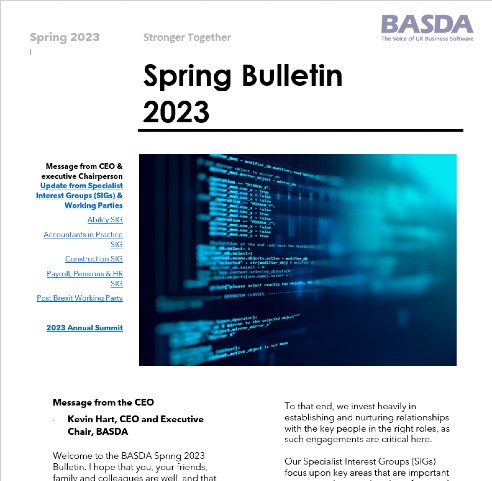 View Bulletin Spring 2023
Download Bulletin Winter 2022/23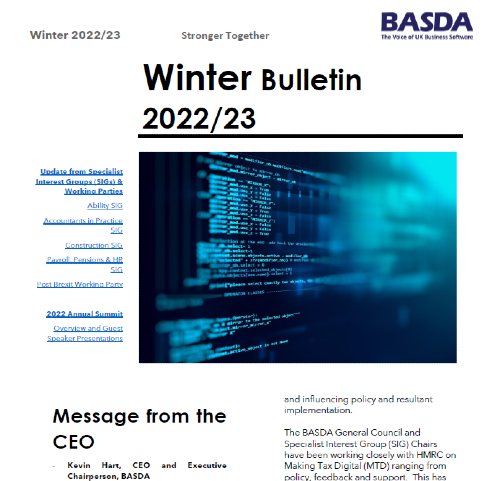 View Bulletin Winter 2022/23
Download Bulletin Summer 2022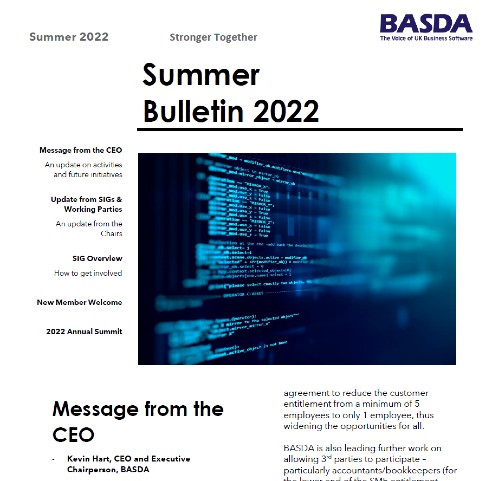 View Bulletin Summer 2022
Download Bulletin Winter 2022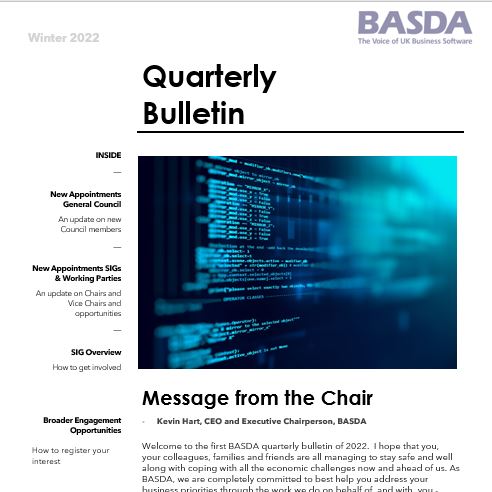 View Bulletin Winter 2022