Within the Business Application Software Development sector companies realise the implementation of best practice is critical for continued success.  At BASDA we offer our members a forum for sharing information so that internal resources are well informed – whether that is technical advice and support for a particular challenge, industry-wide best practices or education through our various events, webinars and conferences.  If you are new in the sector or have significant experience this is a valuable resource available for members to support internal talent development.  This collaborative approach with our members means staying up to date and on top of industry changes or developments that may otherwise be missed.
Pauline Green, Head of Compliance & Programs, Intuit QuickBooks and Chairperson of Payroll, Pensions & HR SIG and Ability SIG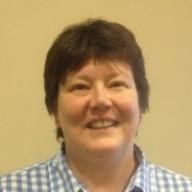 Pauline was promoted from Compliance Analyst to Offering Program Manager, to Compliance Manager and more recently to Head of Compliance & Programs, Intuit QuickBooks because of the depth of her experience, personal development, and involvement with BASDA.
She's been involved in BASDA since 2014 and taken on many roles since then, firstly as Vice-Chairperson of the Payroll, Pensions & HR Specialist Interest and becoming Chairperson in May 2018. Pauline has been an active champion of inclusivity and in 2021 she took on the role of Chairperson of the Ability Specialist Interest Group.  She was elected onto the General Council in May 2018 and in March 2023 was appointed Vice-Chairperson of BASDA.
She enjoys working closely with other members and formally representing BASDA at meetings such as with HMRC and DWP so that BASDA maintains close links with the decision-making processes within government and where possible influences the implementation of policy. In her time with BASDA she has been actively involved with the Pension BIB and the PAPDIS Standard.
Pauline says, "My experience at Intuit had been primarily in compliance but due to my involvement with BASDA and my own personal development through experience at the table with bodies like HMRC I was also expanding my knowledge which could then be used back at the company. On the back of that expanded knowledge, my role developed and expanded too and those experiences have helped my career and ability to be a better leader."
Jim Etherton, Senior Product Manager at Coins and Chair of the Construction Specialist Interest Group up to February 2020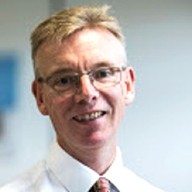 I've had an active involvement with BASDA for over 15 years commencing in 2005 when I was invited to join a working party to write a BASDA CIS White Paper. This working party grew into the BASDA Construction Specialist Interest Group. The CIS changes were successfully implemented in April 2007 and marked a huge success for close co-operation between BASDA and HMRC. In 2008, I was invited to take over the chair of the Construction Interest Group and to represent BASDA on HMRC's CIS Operational Forum.
Since then, I have been continuously actively involved in BASDA and was elected to the General Council in 2015. This involvement has been very positive in every respect. It has helped increase my knowledge of the various statutory compliance issues with which I have been involved. It has widened my awareness of other issues within the software industry and of the operation of government. The benefits for my employer COINS as a company have included not only the access to information and influence, but also the ability to demonstrate to clients thought leadership in statutory compliance among construction software providers.
Over the years, as well as CIS tax, I have been involved in changes to VAT on Prompt Payment Discounts, CITB Levy changes, Off Payroll Working in the private sector, Making Tax Digital for VAT and Construction Reverse Charge VAT – as well as other issues. I've been involved in drafting various documents on behalf of BASDA, helped draft legislation, presented at the BASDA Summit and represented BASDA at countless meetings with HMRC and others. Although there have been frustrations, it has been good to know that my voice has been heard and I have felt more at the centre of these issues than would have been possible without BASDA.

On a more personal level, I have found General Council meetings interesting and enjoyable – working with a great bunch of people. As I retire from BASDA, I would encourage others to get involved – you never know what you might get out of putting something into the wider industry beyond your current employer."
Through networking with BASDA members, we have developed a number of relationships that provide genuine value to our own business, one of which enabled us to significantly increase our revenue by whitelabelling our software.
Causeway values its membership of BASDA for the support it provides in collectively addressing the issues and opportunities we face in running our business.
The Specialist Interest Groups allow us to work collectively on subjects of general interest and to make progress well in excess of what we could achieve on our own.
Participation in the Marketing Interest Group workshops has proved significantly valuable to us. The expert advice given and knowledge gained have already enabled us to identify several areas capable of immediate improvement and provided guidelines for its achievement.
Get Involved
Find out more about the benefits of BASDA and how to join.