Sharing Experiences
Joining BASDA means you'll benefit from being part of a collective and influential industry voice, giving you access to specialist interest groups and business networking events. The BASDA community enables the sharing of knowledge and time saving in development, supporting its members in becoming more efficient and effective in today's highly competitive market place. But don't believe us – listen to what our members say about how sharing knowledge and experiences helps them grow as a business.
Each year BASDA hosts their AGM followed by a Summit for their members. This event is packed with keynote speakers delivering insightful sessions on the current issues relevant to BASDA members. It also offers the chance to identify business development opportunities, technical and resource challenges and offers key networking opportunities with your peers.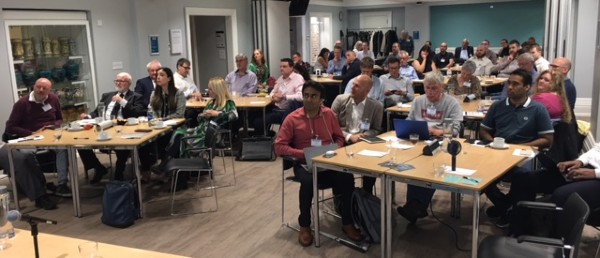 A huge thanks to you for inviting me to your conference. I found attending a hugely rewarding experience.  Well done for holding such a professional worthwhile event. Its conduct and content was all first rate.
Brian Palmer
Association of Accounting Technicians Tax Policy Adviser and one HMRC's key stakeholders
As this was my first event, I found the summit very useful and it was great to network with developers and compliance professionals.
Good overviews and insight into current and forthcoming topics that are highly relevant to BASDA members.
Very informative and professionally run event – tremendous value for money.
Benefit from Shared Experience
To benefit from shared experiences, and being part of a collective and influential industry voice, find out how to become a member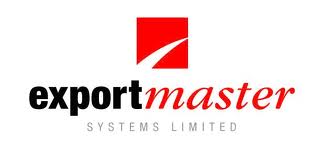 Advice from Exportmaster
Over the years we have found that the anticipated contact with other vendors at BASDA meetings has indeed been useful. However, we have also benefited from information issued by the Association especially in the area of VAT and Intrastat, despite the way in which VAT affects exporters being rather different from the home-market equivalent. As BASDA has become better known and recognised by government bodies, the value of being able to declare our membership will also have grown in proportion in the eyes of purchasers.

Sharing Industry Knowledge & Contacts
For GoSimple, BASDA provides access to good industry knowledge as well as contacts. BASDA also offers the latest insights into Making Tax Digital developments. Mike Parks, GoSimple's technical director, attends the BASDA Annual summit and Specialist Interest Group meetings to gain vital information first hand, which shapes their product. Anthony commented that "we also like to find out what other people are doing, what are other people thinking, what are other people offering – there's no point in everyone reinventing the same wheel".

Resources to Get Our Voice Heard
Joining BASDA has helped us keep up to date with what is happening in the industry, with other technology leaders.  The webinar sessions are informative, collaborative with other members.  This has proved to be invaluable not only in areas of current interest to ourselves and our customers, but also around broader topics such as BREXIT, Corporation Tax and other HMRC initiatives such as Open Banking.   The membership forum has allowed us to be heard on issues that may have a major impact, and has also given us the opportunity to work together and influence initiatives coming through from HMRC.

Advice from Taxfiler
BASDA helps us to keep in touch with what is happening in the industry, not only in areas of current interest to ourselves and our users but also around broader topics that are likely to impact our clients in the future. As HMRC move forward with initiatives such as Making Tax Digital it is difficult for any single vendor to be heard on issues that would have a major impact on our users. Working together through BASDA makes it possible to influence key decision makers within HMRC and to have a say in the direction and timing of future developments.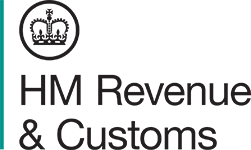 Leading Collaboration
BASDA leads collaboration between HMRC and application providers for the delivery of new mobile apps.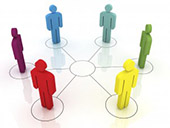 Working in Harmony
"What a great showcase of the software industry working in harmony with the pensions industry!! We managed to 'earn our colours' when we also worked together driving a much more pragmatic solution for RTI and now we've really 'raised our game' by collaborating in such a way that will make life ultimately easier for our members and, most importantly, their customers.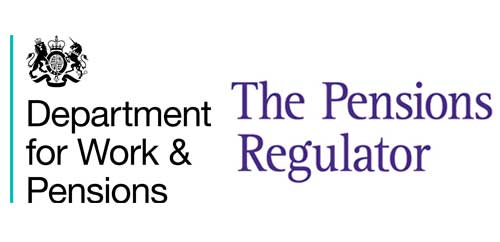 Payroll Software Providers Forum
A Payroll Software Providers Forum has been established with the DWP and The Pensions Regulator (TPR) and BASDA has a number of seats at this important table to ensure both visibility of issues (current and projected) and to working collaboratively in the resolution of these, so minimising impacts upon our members and their customers.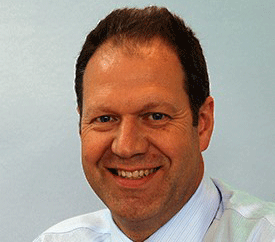 Member Collaboration
Tim Cole, Chair of the BASDA eBusiness Special Interest Group comments on the importance of the eBIS-XML standard to the business software industry: "Interoperability is a key issue by which we can support process improvement and economic growth. This requires the support of application developers who, in turn, need a competent, flexible and widely supported framework to adopt. This approach delivers such a framework. BASDA ensures we can achieve speed to market at the same time as building a growing community of providers committed to delivering an integrated economy. BASDA members collaborate through the eBusiness Special Interest Group to ensure we continue to deliver integration processes that give our customers a clear advantage."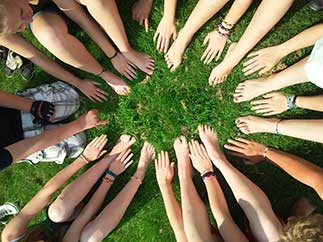 Achievements Through Effective Collaboration
"Given that corresponding patents have been sought in other key territories, including Europe, we will continue our work to prevent similar exposure to our members and we are delighted to once again, highlight our success achieved through effective collaboration – one that would be too expensive or risky and lacking impact without BASDA as a representative body."
Our Specialist Interest Groups
BASDA's established Specialist Interest Groups (SIG) are led by members on behalf of members and address key issues that impact the software industry and our customers.
SIG: Ability
The focus of this SIG is to engage with relevant, key government departments and agencies along with specialists across public and private sectors to develop awareness, create best practice methodologies for inclusive design and accessibility for members and to add value to their brands, propositions and addressable markets.
SIG: Accountants in Practice
Focussing on matters affecting the software products that firms of accountants use and, by extension, their clients. We provide an early introduction to matters in the regulatory and compliance environment.
SIG: Construction
Representing members on the Operational Forum of HMRC's Construction Industry Scheme to contribute to the discussion on the operation of the scheme and ensure software changes are prioritised and appropriately considered.
SIG: Interoperability & Standards
The requirement is for electronic exchange to become the predominant invoicing method by 2020 continues.   BASDA focuses on enabling members to maximise eBusiness Technology and to facilitate the widest possible and seamless adoption and support interoperability.
SIG: Payments & Finance
A forum designed to inform and educate on the best-in-class payment infrastructure and standards for the benefit of our members and their customers. We seek to maintain close links to national and international payment systems and wherever possible, influence the direction of travel and implementation of policy.
SIG: Payroll, Pensions & HR
Representing members at Government decision making level to influence the requirements and legislation being introduced. We provide the opportunities to help influence decision making and implementation, in addition to providing foresight and product planning information vital for development road maps.
Working Parties
BASDA also has a number of working parties whereby members work with each other and other government and interested parties on key issues to discuss the potential impact of new legislation and possible solutions for the software industry.
Supporting the self-employed with savings for retirement
This working party will investigate if accounting and tax software can be used to encourage the self-employed save for their later life, either through a pension or otherwise. The overall objective is to help with their financial wellbeing through software they're already familiar with. The party has been working closely with the DWP (Department of Workplace and Pensions) in this exploration.
Post-Brexit Working Party
This working party exchanges information through member sharing webinars and government departments.  Questions are funnelled through to HMRC where response times are typically a couple of working days at most.
Get Involved
Find out more about the benefits of BASDA and how to join.