BASDA Annual Summit 2023
''Being Competitive in an Uncertain and Transformative World''
#BASDASUMMIT2023
Date: Thursday, 19th October
Where: The Wellcome Collection, London
Time: 9.30am – 5.30pm
This year's Annual Summit will focus on innovation, opportunities in the aftermath of MTD for ITSA, and the importance of adaptability and staying competitive in today's business landscape. The rapid advancement of technology, globalisation, and evolving market dynamics have significantly altered the path to success for businesses and emphasises the need for adaptability.
The Summit sets out to a range of topics that we believe are key to members' businesses in both the near and medium term – providing access to speakers and panellists along with valuable networking with peers during and after the main event.
Angela MacDonald CBE Returns for Morning Keynote Presentation
We are delighted to welcome back Angela MacDonald CBE, Deputy CEO and Second Permanent Secretary, HMRC to be our keynote speaker. Angela will share insights on HMRC's progress on their bold tax transformation programme, the challenges, opportunities and what these all look like for our industry – especially following the Making Tax Digital (MTD) ITSA delays and impact upon our industry's sentiment and focus. Angela's session was incredibly well received by members last year and we are truly delighted to have her back.
Cost to Attend:
Members Rate: £99 + VAT + Eventbrite fees
Non Members: £149 + VAT + Eventbrite fees
Sales end on 16th October 2023
If you are booking for more than 1 attendee from your organisation use the code 'MULTIPLE' at checkout to avail of a discounted rate of 15% on your booking.
Welcome & Opening Remarks by Kevin Hart, CEO & Executive Chairperson, BASDA
Digital Transformation and Strategic Priorities for HMRC: an overview of transformation, progress and plans for the rest of this decade, including its scale, change of working and impacts.  
Morning Keynote Speaker: Angela MacDonald CBE, Deputy Chief Executive and Second Permanent Secretary, HMRC
Coffee Break & Networking
Major Payments Transformations: developments and impacts of Open Banking and the wider digital transformation and what that means to your payments (and collections) strategies – courtesy of a panel of specialists across private and public sectors.
Confirmed speakers include: Rachel McLaren, Head of Open Banking Payments, HMRC
Pensions for Self-Employed: a new BASDA and DWP initiative to extend the concept of Auto-Enrolment (and more…) across the entire self-employed market harnessing simple accounting solutions (wherever deployed) – courtesy of a panel of specialist including the DWP Director and Policy Heads.
Confirmed Speakers include: Tom Josephs, Director, Private Pensions and Arm's Length Bodies Policy Group, Department for Work and Pensions
Net Zero and Carbon Reporting: how Net Zero – particularly carbon reporting – is and will continue to impact your clients, partners and yourselves.  Learn more about how you can be supported along this journey, along with the competitive landscape that this is generating.
A panel of specialists across a spectrum of private and public sectors and key verticals within those will be joining us.
Updates from Chairpersons of BASDA's Specialist Interest Groups
Closing Remarks by Kevin Hart, CEO & Executive Chairperson, BASDA
By Attending you will
Hear first-hand experiences and gain practical and insightful information, enabling your organisation to be aligned with HMRC's vision
Learn more about the opportunities for our industry around pensions for the self-employed and our engagement with DWP
Listen to our expert partners on net zero and carbon reporting and how deploying solutions can deliver the awareness and reporting that is required and can become competitive advantages for your clients
Have the opportunity to meet with peers from across the industry and enjoy networking
Access to the valuable insights to help ensure that your business is/will be fully fit for purpose to fully capitalise upon future needs and opportunities
​
Receive guidance and advice from industry experts, speakers and your peers throughout the day
Network with your peers – extend your business and personal network
Recognition by employees (and future candidates) as a forward-thinking organisation with a more inclusive workplace culture
​
WOW! The Best Event I have attended in over 50 years!
"I have just attended BASDA's 2022 Summit and to sum it up in one word – "WOW!"  The quality of the speakers from HMRC and other organisations were excellent.
I can honestly say that the day was amongst the best business events, if not the best event, I have attended in over fifty years of attending conferences as a delegate, speaker and chairperson around the world. Not once did I feel bored – the whole day kept me engaged.
At the end of the event, I came away having learnt new ideas, having some of my existing ideas being reinforced and being better aware of how HMRC were progressing the UK Governments agenda yet HMRC recognising what areas needed to be improved upon."
Bill Pugsley, Chairperson of Lakeshore Data Management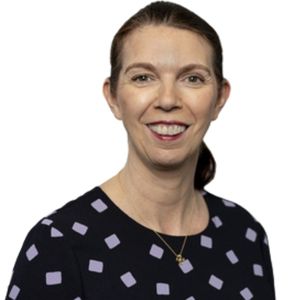 Angela MacDonald CBE
Deputy Chief Executive and Second Permanent Secretary, HMRC
Angela became HM Revenue and Customs (HMRC) Deputy Chief Executive and Second Permanent Secretary in August 2020. Angela is an Operations professional with 30 years' experience of service delivery, transformation and change in both the public and private sector.
Angela joined the Civil Service in 2009 to deliver reforms in Child Support. Following four years as a Director at the Department for Work and Pensions, leading service delivery and transformation, Angela moved to HMRC in 2017 and became the Director General for Customer Services.
Before joining the Civil Service, Angela worked in a number of operational, sales and marketing roles at Aviva plc and its legacy companies.
The Deputy Chief Executive and Second Permanent Secretary leads 50,000 colleagues in HMRC who deliver customer service and compliance and enforcement activity across all taxes. In addition, the Deputy Chief Executive is accountable for the transformation and change programmes which ensure the implementation of government policy and a modern, digital tax system.
The Deputy Chief Executive is a Tax Commissioner and accountable to Parliament for the effective and efficient running of HMRC.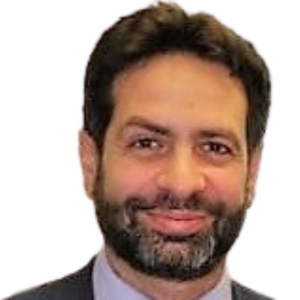 Tom Josephs
Director, Private Pensions and Arm's Length Bodies Policy Group, Department for Work and Pensions
Tom started in August last year as Director, Private Pensions and Arms-Length Bodies at the Department for Work and Pensions (DWP). He is based in DWP's Sheffield office. Previously he was Director, Fiscal at HM Treasury from 2019 to 2022.
Prior to that Tom worked as Director for Policy at the Department for International Trade, as a Senior Economist at the International Monetary Fund based in Washington DC, and as Head of Staff at the Office for Budget Responsibility. He started his career at HM Treasury where he held a number of roles between 2000 and 2010.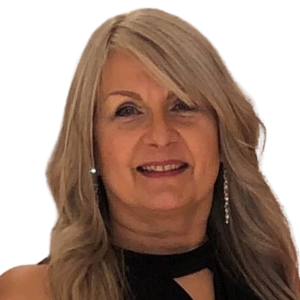 Rachel McLaren
HMRC Head of Open Banking Payments
Delivered Payment Initiation Services into HMRC's payment journeys in 2021 and continue management of the service and its continuous improvements.
10 years' experience working in HMRC payments and banking with the last 5 on delivery of HMRC's Payments Strategy which supports HMRC's goal of becoming a world leader in Government financial digital transactions and payments.
Currently leading several projects looking to embed online payments into customer interfaces with HMRC, and continuously striving to exploit opportunities to simplify the paying journey for our customers.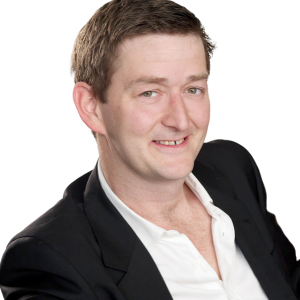 Neil Ross Russell
Managing Director & Co-Founder, Net Zero Now
Net Zero Now is a Software-as-a-Service business that works with industry bodies to develop the standards and tools SMEs in each sector need to address their carbon emissions and get certified as Net Zero
Prior to founding Net Zero Now, Neil spent over 30 advising and managing businesses across multiple sectors, including as Managing Director of BBC Worldwide's Licensing Division, Partnerships Director of Virgin Galactic and as a strategy consultant with LEK Consulting and Oakshore Strategy, where clients included Soho House Group, Virgin Management Ltd, Sky Studios, the Office of The Prime Minister and many more
Neil has an MBA and an MSc in Strategy & Leadership, both from London Business School, both with Distinction.
Book Your Place
All bookings are made through Eventbrite.
Tickets can be purchased up until 16th October 2023