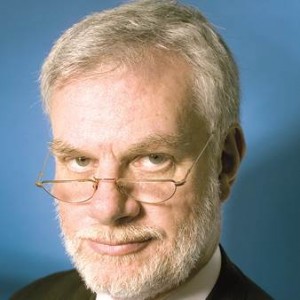 The 2014 Theo Van-Dort award was presented by the Business Application Software Developers' Association (BASDA) to Norman Green of CGI at the members' annual summit event on 13th May, in acknowledgement of his notable work in driving collaboration between government and the software industry, working closely with BASDA and others over the past 15+ years.
The Theo Van Dort award commemorates the work of a memorable co-founder member of BASDA, who regrettably lost his battle with cancer in 2005.
This annual award was created to recognise individual(s) who have made significant contributions, 'above and beyond' to the benefit of the UK business software industry.
Norman has been involved with the Payroll Specialist Group of the BCS, The Chartered Institute for IT, for over 20 years, most recently as chairman. He has represented the Payroll Software industry in consultation with many government departments on payroll and employment related matters.
Norman has often been alongside BASDA, supporting Alex Rowson (chair of the BASDA HR & Payroll SIG) in negotiations with HMRC, most recently relating to RTI.
Kevin Hart, BASDA Chair, presented the award:
BASDA is absolutely delighted to present the '2014 Theo Van-Dort' award to Norman. He has been instrumental in driving government engagement with the business software industry, particularly to ensure that RTI was delivered in a least risk manner for us, as software developers, and our customers. Norman is a great industry ambassador with highly credible domain knowledge and for BASDA, he has always been a highly trusted, supportive and influential industry colleague."
Norman Green comments, "It has been a pleasure for me, as representative of the BCS, to work alongside BASDA over the years, to help influence government to do the right thing for our members and their customers and I am truly humble to receive such an accolade."