Bill Pugsley, who has been working in delivering Information Technology (IT) Solutions since 1970 and is Chairman of Atlas Products International Limited, the former Managing Director of Perwill plc, a past non-executive director of GS1 UK and a previous chair of the BASDA eBusiness SIG, has been elected to the General Council of BASDA (Business Application Software Developers Association).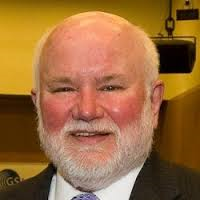 Pugsley was voted onto the General Council at BASDA's annual conference and AGM on 21 May 2013 and will serve as an elected council member for three years.
Bill Pugsley noted "I have always been impressed with what BASDA does for its members, especially with its senior level engagement with various Government Bodies (in the UK, the European Union and even in North America). If BASDA had not been in place I am sure that many of UK Government's ideas of implementing IT would have been seriously compromised. By joining the Council I am hoping to contribute my experience and time to the strategic direction of the Association.
Kevin Hart, Chair of the BASDA General Council added, "We are delighted to welcome Bill to the BASDA General Council. Bill's background in Corporate Management and his extensive international experience with IT, notably eBusiness, makes him a great asset to the General Council"