By Julian Sawyer, COO, Starling Bank
Hear from Julian Sawyer at the BASDA Summit, 12 September 2017 in our keynote session:  "How dramatic change in the world of payments is revolutionising banking and how it impacts us all."
Payments is going through unparalleled amount of change and Julian Sawyer, COO of Starling Bank, will explain these changes, put them into context for the future of banks, retailers and software industry.  He will also share his vision of payments within Starling Bank and how the Bank is challenging the industry.
---
Starling Bank is a digital bank seamlessly integrating banking and technology in the first mobile-only UK current account. After the financial crisis, people and technology were transformed – yet banking was left behind. Building our bank from scratch has allowed us to revolutionise the banking experience and place people and technology at our core. We are taking a stand against static banking by creating a service which can adapt to the fast-paced lives of today's smart generation. Our app gives customers the high-tech, real-time features and 24/7/365 support they expect across their digital lives.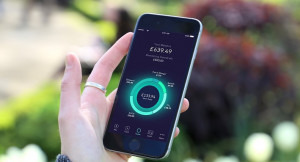 Starling aims for speed, convenience and connectivity. Within 3 minutes, customers can download and complete sign up with just their name, date of birth, address and photo identification. Once verified by our team, customers can add money to their account with a debit card from another bank, use Faster Payments or switch straight away through our connection to the Current Account Switching Service. The MasterCard debit card usually arrives within two working days and the customer can then spend with their card or with their mobile through Apple and Android Pay, neither of which are currently offered by any other digital bank.
Starling is both mobile-only and mobile in the sense that it travels with customers – we do not charge extra fees for non-UK transactions. Real-time notifications and spending insights are built into the app, allowing customers to see at a glance where their money is going and keeping them up-to-date and aware of their finances wherever they are.
We believe all payments should be completed in real-time, both for consumers and for clients. For decades, the main clearing banks have built, owned and governed the 'payment rails' ensuring that only the biggest banks could connect directly. After eight years of operation there were still only 10 members. However, in 2016, the Payments Systems Regulator forced the scheme to open up access and Starling Bank become one of only five organisations able to take this opportunity.
This year, we announced our intention not only to disrupt the consumer current account market, but to disrupt the B2B payments industry. Starling Payments Services is the only Sponsor bank offering real-time Faster Payments access. We are opening up efficient payments in a service with an unprecedented on boarding time of under 12 weeks. This timeframe includes extended due diligence, risk committees and contracts and is unheard of in the industry which could take 12+ months. Unlike traditional banks, we also strive for simple, clear and consistent pricing which allows for a frictionless experience and transition to integrate to Starling's open APIs. Not only are we offering Indirect access to the Faster Payments Scheme through Sponsorship, our exclusive partnership with Vocalink (announced at Money 20/20 in June 2017) allows larger PSP and Banks to access a Direct and accountable relationship with the Faster Payments Scheme.
When all the parts of Starling Bank work together, they provide a real, tangible solution to today's problems when it comes to finance. We recognise the challenges that clients and consumers face within the ever-changing economy; we are here to change these challenges into opportunities so that we can lead healthier financial lives.
You can open your account by downloading from Apple App Store or Google Play Store using this exclusive BASDA code: GKJT8Z9U

---
BASDA Summit details and registration – book now
---