BASDA are delighted to announce Nick Goldberg as a guest speaker at the Annual Summit on Tuesday 12th September 2017.
About Nick Goldberg, CEO UK & Ireland, LHH Penna: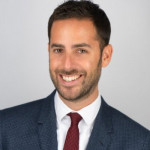 LHH Penna helps companies simplify the complexity associated with transforming their leadership and workforce so they can accelerate results, with less risk.
In his role as Country Manager for LHH Penna's UK & Ireland operations, Nick is responsible for overseeing all operations and ensuring that the company's strategy is aligned to the UK & Ireland markets.
Nick is no stranger to the industry. Prior to joining LHH Penna, he held roles as VP Leadership Development at Kenexa in North America, and as Regional Director at Fairplace UK where his responsibilities included aggressive growth strategies and a clear focus on developing his teams for high performance and competitive advantage.
Nick has exceptional international business experience with a proven track record of excellent growth in revenue and profitability. Nick puts success down to his firm commitment to achieving excellence in client satisfaction, applying himself with great integrity and a real passion for getting it right – for both his clients and the people he manages.
With his successful track record of growing businesses, coupled with his extensive knowledge of career transition and talent development solutions, Nick brings plenty of industry knowledge to the LHH family.