Tell us about Reckon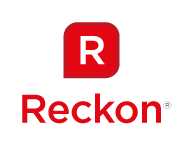 Reckon is an Australian owned company with over 30 years' experience delivering market leading solutions to accountants and bookkeepers, legal professionals and small to medium sized businesses.  Reckon's software services are designed to make accounting faster, easier and more productive.
Tell us about your products / services
Reckon One – easy to use online accounting software.  Perfect for self-employed and small businesses.  
Reckon Cloud POS – affordable online point of sale software. Offers the ability to manage your sales, customers, employees and inventory from anywhere.
Better Clinics – online practice management software for health and fitness professionals.  From scheduling to managing your finances – you can do it all on a single platform.
What was your reason for joining BASDA?
Reckon joined BASDA in October 2018.  We look forward to playing an active role and to network with other BASDA members on best practice and market insights.  In this period when UK legislation is changing, and with so much uncertainty relating to Brexit, we recognise the need to be part of a collective voice representing the UK business software industry.
What value will membership of BASDA bring to your business?
An enriched insight into current and future legislative changes.  More confidence in lobbying UK government and HMRC when we collectively recognise the need for change to best support the business software industry and UK business more broadly.  The opportunity to form formal and informal business relationships.
Are there any particular topics that BASDA is championing that you are particularly interested in?
Making Tax Digital and Brexit.
What are the current challenges within your industry and how can BASDA help your company as the voice of industry?
Uncertainty around Brexit and the effect this could have on VAT legislation. Will there be enough time to respond and deliver good quality software updates?
Is MTD for VAT going to be able to go live in time? What impact would there be if the open beta period was extended?  We are hoping that the collective voice of BASDA helps ensure we have a say in any further MTD.
Can you offer any advice to BASDA members?
As we see more change in our industry, all of which seems to be happening at a faster pace, I think it is vital to focus on the big picture. It is too easy to get caught up in detail at the cost of broader changes we should be influencing.
You can find out more information on their website: https://www.reckon.com/uk/
We look forward to hearing their views and supporting them as a member.
If you are not already a member of  BASDA and would like more information on how to become one, click here for more information on how to join.