Our Member of the Month feature celebrates our members and the work they do. This month we're taking a look at Qtac Solutions and how BASDA has supported their growth into a leading software development firm.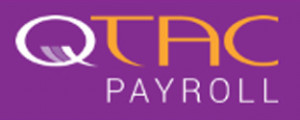 Qtac Solutions are a dynamic and forward thinking payroll software developer. Not only that, but they also provide payroll outsourcing services and are auto enrolment specialists. Qtac Solutions are always trying to develop for today's market, which is one of the many reasons why they decided to join BASDA and become members of the General Council. Simon Palmer, Qtac Solutions' Sales & Marketing Director, said that
"We initially joined because we wanted to get our opinions recognised. With a member of staff on the General Council and a member of staff as a Specialist Interest Group Chair, we felt that we have the right resources to get our voice heard."
BASDA has been vital in the development of Qtac Solutions and proved to be a good resource for keeping up with the industry. Budgets and time allocated to software development can be disrupted by changes in legislation, but with BASDA's involvement in schemes such as auto enrolment and Making Tax Digital, Qtac Solutions can stay on top of these demands. Simon continued to say that
"Being able to talk to fellow members is a great attribute. We've been learning from them, using our experience to help them and have gained feedback from other BASDA members."
To get the most out of BASDA membership, he recommends attending every meeting because of the invaluable knowledge available.
As part of their plans for a successful 2017, Qtac Solutions want to get even more staff within the company involved in BASDA because they see it as beneficial from the perspective of multiple disciplines. What advice would Simon pass on to members?
"Don't be afraid of your opinion. I have put points across which I thought were a bit silly but they've actually been dealt with and looked at from another perspective."
Further information can be found on Qtac Solutions' website: http://www.qtac.co.uk/
If you would like to be featured as a Member of the Month, or if you are not already a member and are interested in joining BASDA, then please let us know via info@basda.org.